Internet Sex Crimes
Internet Sex Crime Defense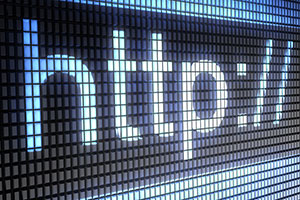 Many people mistakenly assume that what they do on the internet is private. However, it is fairly easy for undercover police officers to set up stings to catch people who they believe are committing internet sex crimes. Your IP address can be traced. If you are being investigated for child pornography or another internet sex crime, you should not give a voluntary statement or assume that you can talk your way out of it. You can face a substantial prison sentence, even if you never actually touched or had sex with a child. You should retain a tenacious St. Petersburg internet sex crime lawyer. At Hanlon Law, we are dedicated to protecting the rights of people accused of serious offenses.
Charges Related to Internet Sex Crimes
The most common internet sex crime is probably child pornography, but other potential charges include traveling to meet a minor, soliciting a child for illegal sexual conduct using computer services, soliciting a parent for unlawful sexual conduct with a minor using computer services, lewd and lascivious exhibition, and sexting. These sex charges are often brought by prosecutors who have evidence taken from your computer. The police department will have experts who can look at the websites that you visited, how long you had a website open, and any messages that you may have typed. Simply deleting this information does not necessarily remove the evidence.
What must be proven varies depending on the charge. Sometimes the charges overlap with other charges. For example, under Florida Statute section 847.0133, if you are an adult, you can be charged with knowingly transmitting obscene materials, like child pornography, to a child. If you are a minor, however, you can be charged with sexting for sending obscene materials to another minor. This requires the prosecutor to prove that you knowingly used a computer or another electronic data transmission device to transmit or distribute to another minor a photograph or video that depicts nudity and is also harmful to minors. There are exceptions. An internet sex crime attorney in St. Petersburg should be able to defeat the charge if you did not solicit the photograph or video, you took steps to report it to your legal guardian or to the school or law enforcement, and you did not send it to anybody else.
Internet sex crimes are usually second- or third-degree felonies. For example, possession of child pornography is a third-degree felony. It carries a potential prison term of five years and $5,000 in fines. However, even if you are on sex offender probation for five years, instead of being incarcerated, you are facing strict rules. Usually, there is a mandatory curfew that must be followed, you are prohibited from living within 1,000 feet of a place where children are likely to be, and you must participate in a treatment program. Even if you do get probation, you may also be subject to sex offender registration for the rest of your life. Sex offender registration can prevent you from securing jobs, finding a place to live, going to school, obtaining certain professional licenses, and engaging in friendships or romantic relationships. An internet sex crime lawyer can help St. Petersburg residents try to avoid these consequences.
The defenses available depend on the particular circumstances of your case. In some cases, more than one person has access to the computer that was used to perpetrate an internet sex crime. It may be possible to cast a reasonable doubt on the identity of the perpetrator. In other cases, it may be possible to show that there is insufficient evidence of one or more elements of the crime. In some cases, it is possible to negotiate a plea deal involving a lesser offense with the prosecutor or convince a prosecutor that the case is not as strong as they thought.
Seek Advocacy from a St. Petersburg Internet Sex Crime Attorney
If you are being investigated for an internet sex crime, it is helpful to retain a St. Petersburg criminal attorney during the pre-filing stage if possible. Our founder, Will Hanlon, has been providing criminal defense representation since 1994. We are dedicated to guarding the rights of the accused. You can call Hanlon Law at 727.289.0222 or complete our online form.