Sexual Battery
Sexual Battery Defense Lawyer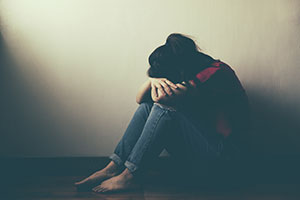 Prosecutors in St. Petersburg take allegations of rape or sexual battery seriously. These two terms mean the same thing and generally refer to nonconsensual sexual activity. A conviction of rape can result in harsh consequences, as well as a significant social stigma that can make it difficult to find a job, secure housing, or obtain a professional license. If you are charged with rape or a related crime like statutory rape, you should retain an experienced St. Petersburg rape defense lawyer. At Hanlon Law, we are dedicated to protecting our clients' rights and crafting a strong defense.
Charges Based on Rape or Sexual Battery
Florida Statute section 794.011 defines rape or sexual battery as nonconsensual anal, oral, or vaginal contact with somebody else by using a sexual organ or object. However, if the victim is below the age of 12, the prosecutor does not need to prove lack of consent. The fact that the victim is so young means that they cannot give proper legal consent. When the victim is over the age of 12, the prosecutor needs to show that the consent was not voluntary and knowing. This means that you could be convicted of rape when a victim was incapacitated due to drugs or alcohol because the consent was not voluntary and knowing. Resistance does not need to be shown. In other words, the victim need not have tried to fight you off to establish that they were raped.
There are also certain circumstances that can result in an aggravated rape charge. For example, if the prosecutor proves beyond a reasonable doubt that you raped someone who was physically incapacitated, this is aggravated rape. Similarly, if the prosecutor can prove beyond a reasonable doubt that you raped someone by coercing them to submit to you, due to threats of slitting their throat, this is aggravated rape. Also, if you are a correctional officer or otherwise in a position of authority as a government agent, and you use your position to rape somebody, this is aggravated rape. Any of these charges is extremely serious and requires the assistance of a rape defense attorney in St. Petersburg.
There are also other very serious rape charges. These are lewd and lascivious battery on a child under 12 and sexual battery with a deadly weapon. If you are over 18 years old and commit rape on someone under age 12, and in so doing you injure the victim's sexual organs, this is a capital felony. This means that you can face life imprisonment without eligibility for parole.
Regardless of whether the victim consents, if you are in a position of familial or custodial authority to someone under the age of 18, and you solicit the minor to engage in an act that would constitute sexual battery without an aggravating circumstance, it is a third-degree felony.
Anybody who is convicted of rape must register as a sex offender. For many people, this is a very serious punishment that can have implications for where you live, which jobs you can get, and your social life. When you need to register as a sex offender, the public has access to the registry and can know that you committed a sex crime.
There are often defenses available before trial and at trial, which may allow a St. Petersburg rape defense attorney to obtain a dismissal, acquittal, or lesser sentence on your behalf. Often, we can defend rape charges on grounds of consent. However, the consent needs to be made voluntarily. When there is an aggravating circumstance, such as use of force or drugs or a mental defect in the victim, this defense is unlikely to be successful. In other cases, it may be possible to show that the victim is not credible.
Hire an Experienced Rape Defense Lawyer in St. Petersburg
If you are being investigated for rape or sexual battery in St. Petersburg, it can be helpful to retain an attorney right away, and preferably during the investigation phase. Our founder, St. Petersburg criminal defense lawyer Will Hanlon, has provided people accused of sex crimes with resilient representation for decades. Call Hanlon Law at 727.289.0222 or complete our online form.