Children's Advocate Attorney
Child Injury Lawyer In St. Petersburg, FL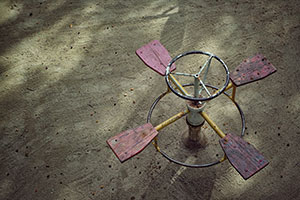 If you've been charged with child abuse in St. Petersburg, Florida, you may find that the tide of public opinion has turned against you long before you've had the opportunity to defend yourself. You need representation from an experienced child injury lawyer.
But false allegations of child abuse are common and a St. Petersburg child abuse lawyer can help in these cases. They may be used as a ruse by one parent in an attempt to gain full custody of the child in a contentious divorce. Reports of abuse may also be the result of cultural differences or strong difference of opinion on parenting style.
For example, mothers have been accused of child abuse because of breastfeeding a toddler or preschool-age child in public. In other cases, parents who use spanking as a means of discipline have been accused of abuse, even though no actual injury resulted from the spanking, as have some parents who have chosen alternative medical treatments for their children.
Child abuse laws are aimed at protecting vulnerable children. Although these are often difficult cases to defend because of their emotional nature, you have the right to be presumed innocent unless proven guilty and the right to the best available defense. An experienced and committed criminal defense attorney in St. Petersburg will work with you to find flaws in the prosecutor's case and potentially spare you from the life-destroying consequences of a conviction.
Defenses To Allegations Of Child Abuse
It has been estimated that between 2 and 10 percent of all child abuse allegations are false. When there is an ongoing child custody dispute, that figure may be as high as 55 percent, according to some estimates.
There are many ways in which a wrongful accusation of child abuse may occur. These are a few of the more common ones:
The accusation is a false one, motivated by a divorce or custody battle.
Abuse occurred, but it was at the hands of some other person.
The injury was caused by an accident.
The injury was caused by a medical condition, such as osteogenesis imperfecta (OI), also known as "brittle bone disease."
The alleged abuse was nothing more than reasonable discipline, within the parent's right, as long as no real injury resulted beyond minor bruising.
Help For The Accused
If you've been wrongly accused of physical, emotional, or sexual abuse of a child, you may be feeling frightened, humiliated, and alone. This is not a time to attempt to defend yourself, accept the services of an over-extended public defender, or delay making a decision about whether to hire a St. Petersburg child abuse lawyer to defend you.
Child abuse is a serious charge. If convicted, you may go to jail, lose your family, and be subject to the scorn of society. If you've been convicted of sexual abuse of a child, you will have to register as a sex offender for the rest of your life, wherever you live. You will be restricted from living in certain areas and working at certain jobs. Your photo, charges, and address will become a matter of public record. The consequences of a conviction are dire. You need the best defense available.
If you live in the St. Petersburg area or anywhere in West Central Florida, you can get the help you need by calling the law offices of attorney William Hanlon. Will has more than 20 years of experience successfully defending Florida clients against criminal charges, including child abuse. He understands the frustration and fear that you are going through and is committed to providing you the best possible defense, in order to protect your family, your freedom, and your reputation. Don't wait. If you've been accused, call Hanlon Law today.
Child Abuse Attorney
After being convicted of a sex crime in St. Petersburg, it can be difficult to find a place to stay because many people will not rent to or welcome registered sex offenders. One place where CNN has reported that sex offenders, including those convicted of sex crimes against children, can stay is the Palace Mobile Home Park. If you are being investigated for child sexual abuse in Florida, you should take the charges seriously. Child abuse can come in many different forms, and in some cases, even more serious crimes are charged, such as lewd and lascivious molestation or battery of a child. An experienced St. Petersburg child abuse lawyer who understands the gravity of sex crime charges and how to defend them is essential to protecting your freedom. At Hanlon Law, we provide strong, comprehensive defenses in these cases.
Battling a Child Abuse Allegation
Under Florida Statute section 827.03, child abuse is defined as the intentional injuring of a child, either physically or mentally. It can also be charged against someone who performs an intentional act that could reasonably be expected to result in a child's mental or physical injury or against someone who actively encourages another person to commit an act that could reasonably be expected to physically or mentally injure a child. A sex crime against a child may be charged as child abuse, which has a looser definition than some other sex crimes. For example, you could be charged with child sexual abuse for encouraging someone else to commit a lewd or lascivious act against a child. A child is anyone unmarried under the age of 18 who has not been emancipated. You can be charged with child abuse even if you are not related to the child. A child abuse attorney in St. Petersburg can help you explore the full range of defenses at your disposal.
When someone knowingly or willfully abuses a child without causing great bodily harm, permanent disfigurement, or permanent disability, a third-degree felony is charged. A third-degree felony may be punished with a maximum of five years' imprisonment, as well as fines. When aggravated child abuse is charged, the penalties may be harsher. However, there is no requirement to register as a sex offender. This may sound like a small comfort, but it is a significant point, since an even greater social stigma attaches to registered sex offenders.
There are certain mandated reporters in Florida, including doctors, mental health professionals, social workers, law enforcement officers, judges, teachers, and other school staff. They usually make reports that go to the Department of Children and Family Services, and that Department may investigate further. Sometimes child abuse starts with a suspicion by a neighbor or family member. There are many situations in which a misconstrued interaction can result in a child abuse charge. If you are being investigated for child abuse or any other sex crime, you should contact an attorney during the pre-filing process to try to make the situation better or at least prevent making it worse.
Sometimes you might be investigated for a more serious crime, such as lewd and lascivious molestation or battery of a minor, and it is possible for a St. Petersburg child abuse attorney to get the prosecutor to agree to the lesser offense of child abuse as part of a plea deal. You need to register as a sex offender if you are convicted of lewd and lascivious crimes against a minor, so it may be better to take a deal in which you do not need to register as a sex offender.
In other cases, child abuse is the more serious potential charge, and it is possible to persuade the prosecutor to agree to a plea deal involving a lesser offense, such as unnatural and lascivious acts. This is a second-degree misdemeanor, rather than a felony charge. This means that you may not face any prison time.
Child abuse can carry additional penalties, particularly for parents. For example, a conviction may influence a custody dispute or result in your losing custody of your child altogether. The child in question could be removed and placed in foster care until after the trial. It is important to retain an attorney who can see the whole picture and develop a strategy accordingly.
Consult an Experienced Child Abuse Lawyer in the St. Petersburg Area
If you are charged with child abuse, you should consult our experienced criminal defense firm. Our founder, Will Hanlon, has been providing criminal defense representation since 1994. We are committed to guarding the rights of the accused. Call Hanlon Law at 727.289.0222 or complete our online form. We can also help you if you are dealing with a situation involving domestic violence or another sensitive criminal matter.