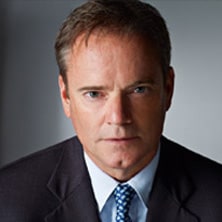 Will Hanlon
Will Hanlon is an experienced and skillful St. Petersburg sex crime lawyer who handles charges related to rape and statutory rape, lewd and lascivious crimes, internet sex crimes, prostitution, and other serious felonies. He has over two decades of experience and is the founder of Hanlon Law.
Mr. Hanlon is a native Floridian whose family has lived in Florida for generations. He received a Bachelor's of Science degree from the University of Florida in 1988. He received his J.D. from St. Thomas University School of Law in 1993 and was admitted to the Florida Bar in 1994. He is also admitted to the United States District Court for the Middle District of Florida and the United States Court of Appeals for the Eleventh Circuit. He has been a member of the National Criminal Defense College, Trial Practice Institute since 1996. He has been a member of the Prosecutor/Public Defender Trial Training Program since 1995. He is also a member of the National Association of Criminal Defense Lawyers, the Florida Association of Criminal Defense Lawyers, the Hillsborough County Bar Association, and the American College of Barristers. He has received a BV Distinguished Peer Review rating from Martindale-Hubbell.
If you are accused of a sex crime in St. Petersburg, you should seek out experienced counsel. Often, people try to explain away an allegation to the police, only to find that they have given the police information that harms their ability to defend their case. No matter how friendly the police may seem, they are working to build the prosecution's case. People being investigated for a sex crime should hire an attorney even before being charged so that there is an opportunity to influence whether charges are brought and whether the prosecutor believes that the case is likely to be successful.
Sex crimes include internet sex crimes like child pornography or traveling to meet a minor, as well as offenses involving touching or rape. Sex crimes involving minors are taken particularly seriously. There are four lewd or lascivious offenses that may be charged if you are accused of sexual misconduct involving a minor under the age of 16. These are battery, molestation, conduct, and exhibition. In many cases, you may be required to register as a sex offender if you are convicted.
However, there are situations in which a favorable plea deal may be possible. For example, if you are a minor who has been charged for the first time with lewd or lascivious exhibition, but you can convince the prosecutor that sexting should be charged instead, it may be possible to avoid prison time altogether. Similarly, if you are charged with lewd or lascivious conduct, but you are able to persuade a prosecutor to charge child sexual abuse instead, you may be able to avoid the requirement of registering as a sex offender.
In other situations, Mr. Hanlon may be able to mount a strong defense. For example, there may be credibility issues or a motive for the alleged victim or their family to lie. They may be trying to gain an advantage in a child custody dispute or trying to take revenge based on a domestic relationship that has deteriorated. In other cases, such as when traveling to meet a minor is involved, it could be appropriate to argue entrapment by the police. Whenever we need to take a client's case to trial to defend them, we work hard to try to raise a reasonable doubt. The prosecutor has a very tough burden, and we do everything that we can to try to make sure that they cannot meet it with the jury.
In some cases, after a conviction is secured, it is possible to later remove the requirement that a defendant register as a sex offender. The court has discretion about whether to grant a petition for the removal of the registration requirement. We can work hard to help people eligible for this removal pursue it.
Education
J.D., St. Thomas University School of Law, 1993
B.S., University of Florida, 1988
Bar Admissions Florida, 1994
U.S. District Court Middle District of Florida, 1997
U.S. Court of Appeals for the Eleventh Circuit, 1997

Professional & Bar Association Memberships
Florida
Member Since: 1994
U.S. District Court Middle District of Florida
Member Since: 1997
U.S. Court of Appeals for the Eleventh Circuit
Member Since: 1997
The Florida Bar
National Criminal Defense College, Trial Practice Institute
Member Since: 1996
Prosecutor/Public Defender Trial Training Program
Member Since: 1995
National Association of Criminal Defense Lawyers
Florida Association of Criminal Defense Lawyers
Hillsborough County Bar Association
American College of Barristers
Honors
BV® Distinguished™ Peer Review Rated by Martindale-Hubbell®