Sex Crime Lawyer
Sex Crime Attorney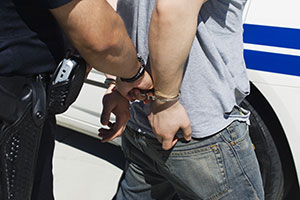 The crime rate in St. Petersburg, Florida is considered high relative to other cities in Florida. In one year, 122 incidents of rape were reported in St. Petersburg. As of 2017, there are about 850 registered sex offenders or sexual predators in the city. There are exceptionally high stakes involved when you are charged with a sex crime. It is important to retain a St. Petersburg sex crime lawyer who will examine every aspect of the case to determine an appropriate defense strategy. Evidence that must be examined includes any DNA rape kits, identification procedures, inconsistent testimony, victim credibility, motivations to fabricate evidence, and procedural or constitutional violations. At Hanlon Law, St. Petersburg criminal attorney Will Hanlon is dedicated to protecting the rights of the accused.
Types of Sex Crime Charges in Florida
Many sex crimes involve an element of force, coercion, or lack of capacity. A prosecutor can establish rape by showing beyond a reasonable doubt non-consensual vaginal, anal, or oral penetration or union of someone else, using either an object or a sex organ. Moreover, aggravated sexual battery can be charged if the prosecutor establishes rape beyond a reasonable doubt and also establishes an aggravating circumstance beyond a reasonable doubt. Aggravating circumstances include the victim being physically unable to resist, coercion through a credible threat of force or violence likely to result in serious injuries, coercion through credible threats or retaliation, the victim having a known mental defect, the victim being drugged and therefore incapacitated at the time, physical incapacitation, and the perpetrator being a law enforcement or correctional officer or otherwise a person who is under control as an agent or employee of the government.
Anybody convicted of sexual battery is designated as a sex offender and must register as such for the rest of their lives. The nature of the penalties depends on the nature of the crime, the victim's age, the defendant's age, and whether there are any aggravating circumstances present. To minimize or avert the consequences, you should consult a knowledgeable sex crime attorney in the St. Petersburg area. Rape is usually a second-degree felony, for which you may face up to 15 years' imprisonment, 15 years' probation, and a maximum of $10,000 in fines. When you are charged with aggravated sexual battery, you are charged with a first-degree crime, which carries greater penalties.
You will also be required to register as a sex offender after a rape conviction. You will not be able to petition for removal from registration laws when a crime involves non-consensual sexual interaction. For example, if the prosecutor is able to prove that you tied up the victim and held a gun to her head and had sex with her, the punishment is likely to be significantly more than if the prosecutor is only able to prove that you were on a date with the victim, and the victim said no, but you continued to have sex with her.
The penalties for sex crimes against a child are also severe. A St. Petersburg sex crime attorney can explain the specific consequences that you may face. Sexual battery against a child can be charged in multiple ways, but it essentially involves a claim that someone has had vaginal, oral, or anal contact with a child who was age 12 or under. If there was aggravated rape against someone who was 12-18 years old, it is considered a life felony. The mandatory minimum sentence is 108 months in prison, along with a maximum of life in prison or on sex offender probation, as well as up to $10,000 in fines.
Other sex crimes include lewd and lascivious offenses (including molestation of a child or exhibition involving a minor), Internet crimes like child pornography, and prostitution. What must be proven in each case varies, and the appropriate defenses to raise also vary with the facts and charges at hand.
Retain a Vigorous Sex Crime Lawyer in the St. Petersburg Area
If you are charged with a sex crime, you should consult us. Our founder, Will Hanlon, has been providing criminal defense representation since 1994. We are dedicated to guarding the rights of the accused. You can call Hanlon Law at 727.289.0222 or complete our online contact form.